Raf's Story
Meet Raf, the Children's Hospital Foundation Ambassador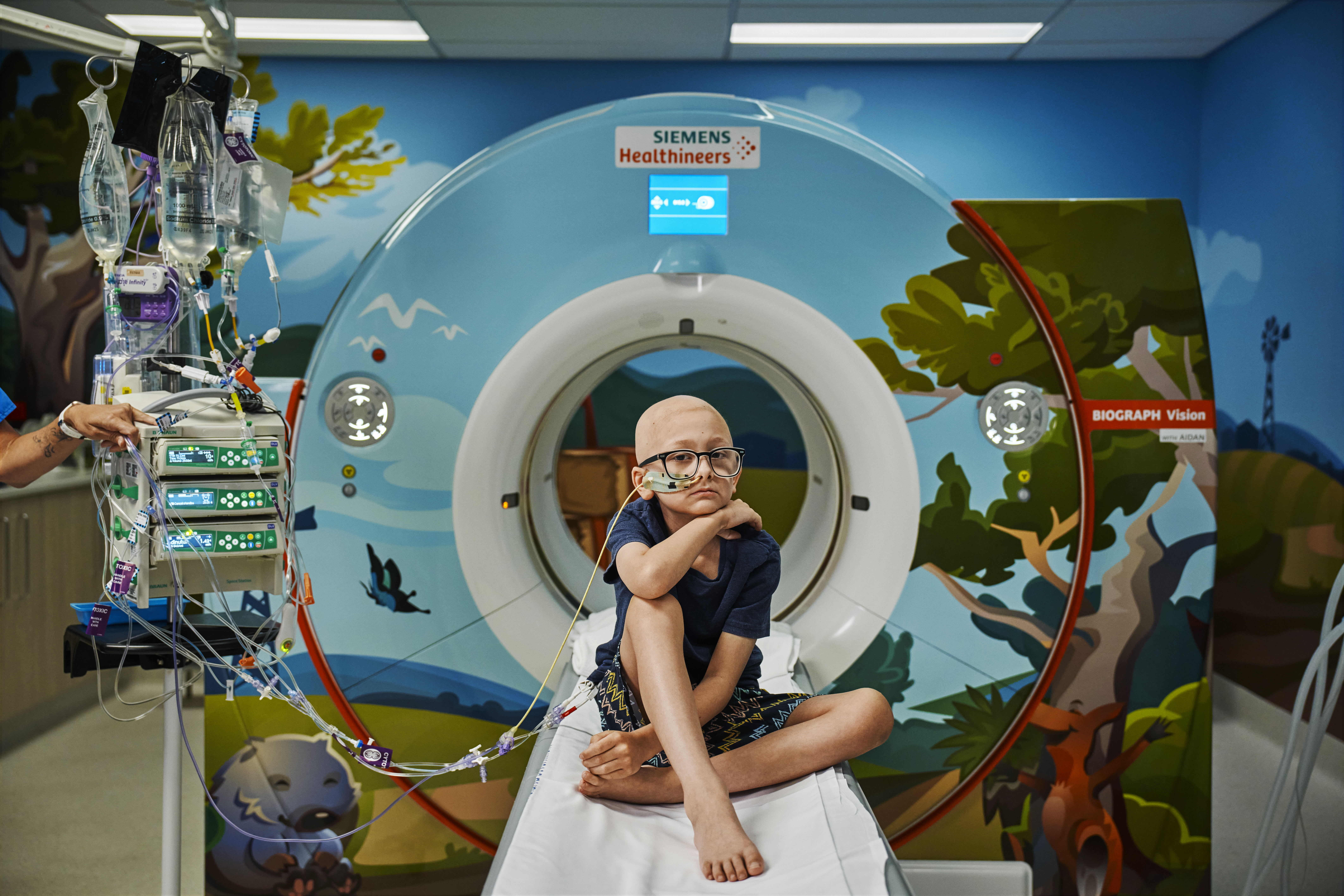 Thanks to a handful of retailers, Indro was able to treat Foundation ambassador Raf and his family to fun day out, Indro style.
We were lucky to be able to capture the fun and share his story to help raise awareness of the Foundation and the important work they do.
Watch the full video here
Raf's Story
Raf was a vibrant and happy eight year old kid living on his family's property in northern New South Wales when he was diagnosed with Stage 4 Neuroblastoma – one of the most aggressive forms of childhood cancer.
Within 48 hours, his family's life was turned upside down, relocating to Brisbane for immediate treatment at the Queensland Children's Hospital.
Since this time, he's experienced chemotherapy and radiation treatments, surgeries, stem cell harvests and transplants and a life changing type of immunotherapy – Dinutuximab – to treat his cancer.
Being away from their home during border closures, the Children's Hospital Foundation was there for the family with the little things that get taken for granted – a toothbrush, a phone charger and real coffee.
Since his diagnosis, Raf's needs have significantly changed. He spends a lot of time in the wards or in isolation, due to his compromised immune system. His mum, Natalie, has lost count of the number of 'crafternoons' spent together with craft packs provided by the Foundation, and she will be forever grateful for access to Foundation iPads, so he can stay connected with his friends and family over the border.
The future is still unknown for Raf, as he continues to undergo treatment at Queensland Children's Hospital. But with the promise of immunotherapy, kids like Raf can have hope for a better future.
The Ian Frazer Centre for Children's Immunotherapy Research is the first of its kind in Australia, which has been established thanks to Children's Hospital Foundation funding, made possible by generous donations. Immunotherapy is globally recognised as an important new approach to cancer treatment and has the potential to make significant improvements in children's survival and survivorship.
Researchers at the Ian Frazer Centre work around the clock to accelerate breakthroughs in immunotherapy. If it was not for his immunotherapy medication, Raf may not have achieved the same outcomes that he has today. After 21 months, he recently received a successful remission outcome and finished his last round of treatment.
Click here
to watch the moment Raf rang the bell to signify the end of his treatment.
With your help, children with cancer - like Raf - and their families can have every chance at life this Christmas.
Donate Today