Introducing Augustinus Bader
Meet the skincare brand taking the world by storm.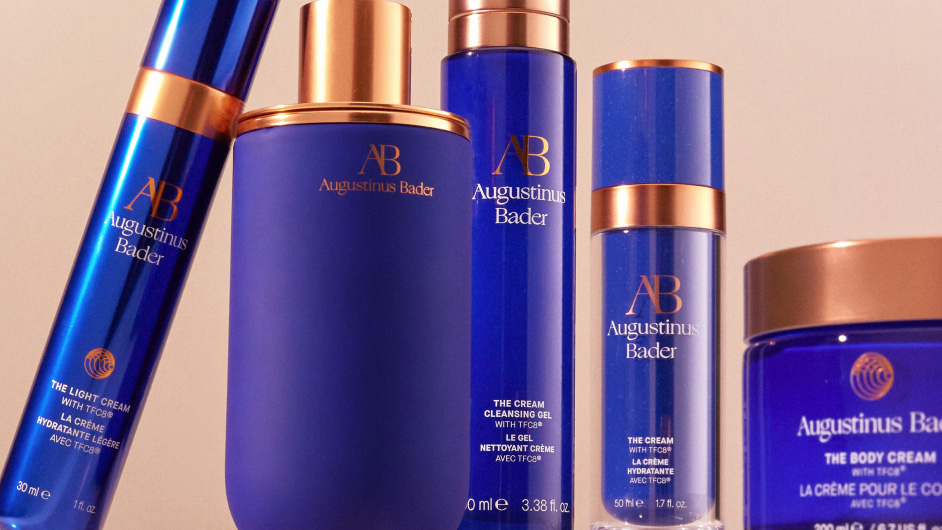 MECCA carries more than 350 different moisturisers, yet mention The Cream, and there'll be no confusion whatsoever. Just like Adele, Beyoncé, Oprah and Prince – one name is enough to say it all.

A celebrity of its own in the world of skincare, The Cream – along with its partner The Rich Cream – needs no further explanation. The cult moisturisers from the eponymous Augustinus Bader launched the brand to stratospheric success in 2018. They've been heralded as 'miracle' formulas, though the only magic involved in making them is the magic of science – stem-cell science, to be precise.

What makes the entire Augustinus Bader range so coveted is its patented TFC8® (also known as Trigger Factor Complex); an exclusive technology drawing on Professor Bader's 30-year career at the forefront of biomedical science and regenerative medicine. And now, beauty obsessives in Australia and Aotearoa (New Zealand) can finally experience its wonders firsthand, with the launch of Augustinus Bader at MECCA, online and in-store.

It's the brand adored by everyone from Alexa Chung to Margot Robbie and Victoria Beckham, so if you're ready to find out why, read on!

SKINCARE INSPIRED BY STEM-CELL SCIENCE

Professor Augustinus Bader didn't set out to create a skincare brand. The world-renowned scientist is currently the director of Cell Techniques and Applied Stem Cell Biology at the University of Leipzig in his native Germany, and it was his revolutionary work with burns survivors that inspired a lightbulb moment.
In 2008, Professor Bader developed a groundbreaking wound gel to promote the repair of skin trauma at a cellular level. This would spare his patients the need for painful surgeries and skin grafts by prompting the body's own healing mechanisms to engage.
A decade on, these principles inspired his award-winning skincare, adored by beauty enthusiasts everywhere.

THE RESULTS ARE IN

Seen the before-and-after images from Augustinus Bader's legions of fans? Tackling the appearance of fine lines and hyperpigmentation, dryness and loss of elasticity, the range promises intense hydration and improved texture. And it's not just beauty lovers flocking to the brand – industry insiders agree that Professor Bader's formulations are unlike any other. The brand was even voted number one in Women's Wear Daily Beauty Inc's roundup of 'The Greatest Skincare of All Time' in 2021. High praise!

RED CARPET READY

Margot Robbie's makeup artist, Patti Dubroff, preps her skin with The Cream , while Kim Kardashian relied on a trio of Augustinus Bader products (the Cream Cleansing Gel, The Essence and, of course, The Cream) prior to slipping on Marilyn Monroe's famous sequined gown for the 2022 Met Gala. And the brand's instantly recognisable blue packaging has been spied in plenty more high-profile beauty cabinets, from Sandra Oh to Lizzo. In fact, you're just as likely to see Augustinus Bader products being worn on a red carpet as you are Chanel, Valentino or Prada.

THE BEST OF BOTH WORLDS

If science isn't your strong point, the beauty of Augustinus Bader is the combination of cutting-edge technology with the potency of nature's best botanicals. The skincare range is formulated with actives and ingredients including evening primrose oil, vitamin E, argan oil and hyaluronic acid. No matter your skin concerns, you can luxuriate in this science-led, A-list-approved skincare – no white lab coat required!

Ready to discover Augustinus Bader yourself? Explore the range and see why it's beloved by beauty obsessives everywhere.